Dr. Abigail Peters is a licensed Chiropractic Physician
Dr. Abby pursued chiropractic to help individual's achieve a pain-free life through a comprehensive evaluation and conservative treatment of the musculoskeletal system. She is constantly furthering her knowledge to provide the best evidence-based care to all of her patients. Dr. Abby specializes in Myofascial Release technique, Instrument-Assisted soft tissue technique, Activator, extremity-adjusting, and TMJ dysfunction. She has a particular passion for helping the pre/post-natal population, as well as their little ones that join the journey along the way! Dr. Abby is certified in the Webster technique and is currently pursing her PeriNatal Certification with the International Chiropractic Pediatric Association.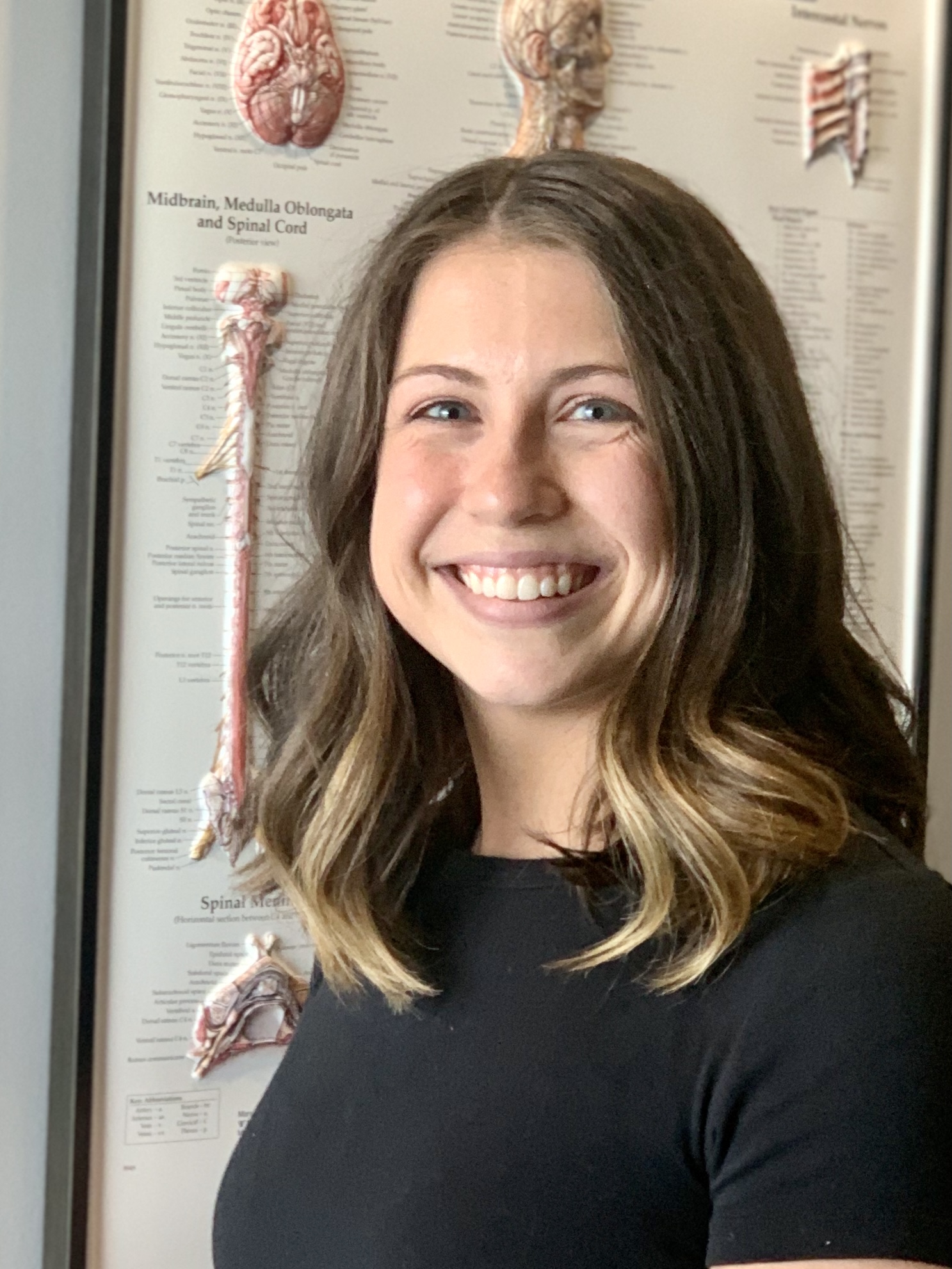 She is originally from Pittsburgh, Pennsylvania, graduating from Penn State with a Bachelor's in Kinesiology – Movement Science. Dr. Abby proceeded to graduate from Palmer College of Chiropractic, Florida Campus, with Magna Cum Laude and was awarded an Academic Excellence Recognition. At her time at Palmer, she pursued all of her specialties listed above, additionally acting as a clinical teaching assistant, clinical radiology assistant, and was awarded Palmer Clinic's Intern of the Month. Outside of chiropractic, she loves to hike, be outdoors, work out, and read.
I started seeing Dr. Roxy in my third trimester of pregnancy because I wanted a Webster certified chiropractor to help with the aches and pains of pregnancy.
Oh let me count the ways :). But seriously, the office is clean and spacious even with a little kids play area (hello mama's). It's easy to set up appointments, and they are so sincere.
If a family member called me looking for a Chiropractor, without a doubt I would tell them to call Comprehensive Chiropractic! Very knowledgeable and super friendly office!
Dr. Bradley Knox is an excellent health care professional. Extremely knowledgeable and friendly as well. I'm a competitive athlete and I've only been working with him for the last week!!
Are you ready to meet with one of our doctors? Fill out the form below to request an appointment. We'd love to hear from you!