Have you been hurt in a car accident?
Make sure that you're getting the care you deserve.
Have you been in a car accident? We are here to make sure that you're getting the care you deserve. Comprehensive Chiropractic works with patients injured in motor vehicle accidents from diagnosis to rehabilitation.
Every car crash injury will require a different treatment plan. We will make sure that you get the proper diagnosis and treatment for your specific injuries. Our chiropractor team of Doctor Knox and Doctor Wagner will determine what treatment is right for your body.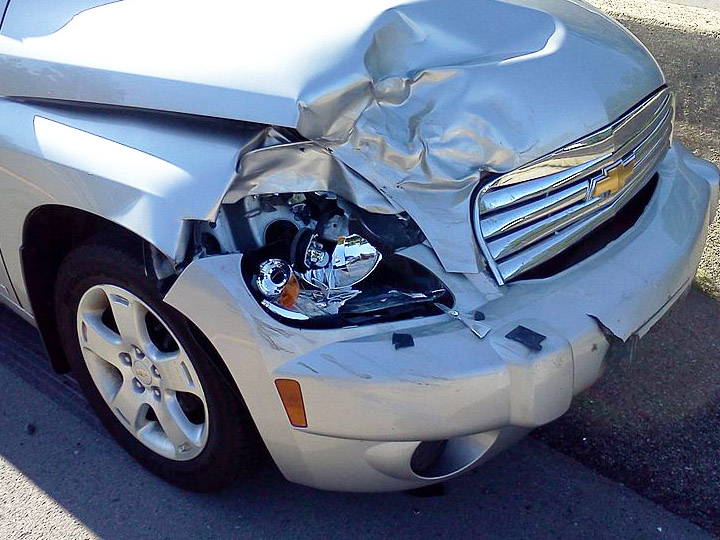 Questions?
We've got answers.
What to expect and what to bring to you auto accident care treatment
On your first visit we do a thorough history and examination of your conditions pre and post auto accident. That visit we will decided if imaging is needed and we will begin treatment based on the examination.
We have specific paperwork you can print and fill out (linked here) or we have it already printed out and available at our office.
A few things to have ready for your first appointment are:
Your auto insurance card (we will make a copy of it in our office)
The claim number and adjuster's name.
Choose from a variety of different chiropractic treatment options
We offer a variety of different treatment options in our office such as Manual Adjusting, Low Force Adjusting, Activator Technique, Flexion-Distraction, Decompression, Instrument Assisted Soft Tissue Mobilization, Functional Dry Needling & Massage Therapy.
After a thorough exam and diagnosis, we will determine what treatments will work best for your auto-related injuries.
We bill the Auto Insurance company
We are able to bill your insurance if a claim has been made. We document all auto-related injuries and treatment to make sure you are compensated for the care you deserve. We may also refer you to get imaging done out of the house if necessary.
We accept Med-Pay
Medical Payments or Med-Pay is an option offered by your auto insurance policy that pays any medical bills following an auto related accident. Med-Pay covers any passengers in your vehicle and each passenger in the vehicle is entitled to the entire amount of med pay on the policy. Learn more here.
Delayed pain after a car accident
Delayed onset of symptoms after a crash is very common. We tell our patients just because you're not in pain immediately after a car crash that doesn't mean damaged didn't occur. It may take a few days or weeks for car crash injury symptoms to show up. The sooner you get an exam and diagnosis after the car accident the quicker you can get back to 100%.
We make sure you are informed
People should be empowered with the knowledge and skills to maintain good health with confidence in their care providers. We also offer access to a referral network of other providers that specialize in car accident injuries depending on what your treatment needs. If necessary, we are able to recommend our auto accident patients to a network of personal injury attorneys that we have met with and trust that can help you with any questions you may have about the accident.
Get the proper chiropractic treatment and education regarding your auto accident care
We provide treatment alongside education about your condition to help manage your current injury and to prevent future injuries.
Give us a call at (720) 458-0487 or email us here with any further questions about our Chiropractic Care for Auto Injuries. Want to learn more about what to do after an auto accident? Check out our Auto Accident Checklist.
Our Chiropractic Services
I started seeing Dr. Roxy in my third trimester of pregnancy because I wanted a Webster certified chiropractor to help with the aches and pains of pregnancy.
Oh let me count the ways :). But seriously, the office is clean and spacious even with a little kids play area (hello mama's). It's easy to set up appointments, and they are so sincere.
If a family member called me looking for a Chiropractor, without a doubt I would tell them to call Comprehensive Chiropractic! Very knowledgeable and super friendly office!
Dr. Bradley Knox is an excellent health care professional. Extremely knowledgeable and friendly as well. I'm a competitive athlete and I've only been working with him for the last week!!
The doctors at Comprehensive Chiropractic can help. We are able to work with your insurance company and make sure your get the care you need. Fill out the form below and we will reach out for a free consultation as soon as possible.