At Comprehensive Chiropractic we take a multidimensional approach to your care
Dr. Knox has wanted to become a chiropractor since a young age, after witnessing the perils of unnecessary surgery and medication in his family. Dr. Knox enrolled in the pre-chiropractic program at Minnesota State University. After two years Dr. Knox felt the need to join the military where he served in the 82nd airborne infantry for five years. During that time Dr. Knox served in combat missions to Iraq and Afghanistan; he also served on a humanitarian aid mission to Haiti.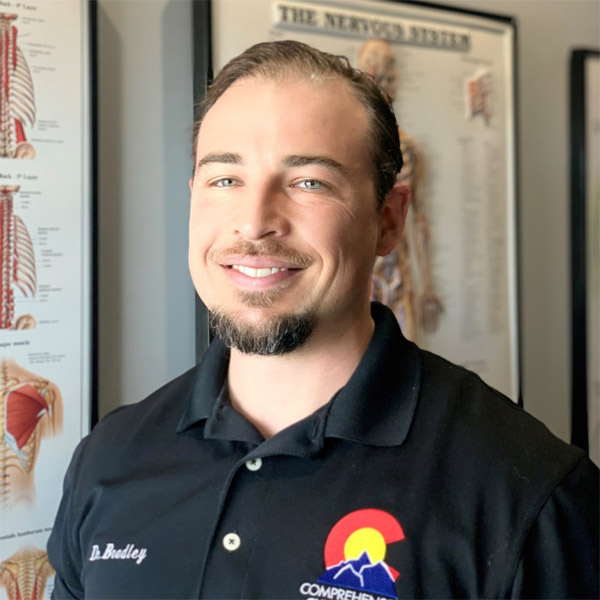 During his time in the military, he finished his bachelor's degree and upon completion of his military duties he enrolled at Palmer College of Chiropractic, where he graduated Cum Laude with his doctorate degree. As a student, Dr. Knox attended many seminars, certifications, and extracurricular electives: Motion Palpation Institute, Applied Kinesiology, Activator technique, Flexion-Distraction, Sports Chiropractic, Graston, and Thompson technique. Dr. Knox has also been an officer of the Soft Tissue Club and the Chiropractic Biophysics Club. As a student clinician at Palmer Clinic, Dr. Knox was nominated for the Clinical Excellence award and also participated in the Clinic Abroad program to Fiji.
I started seeing Dr. Roxy in my third trimester of pregnancy because I wanted a Webster certified chiropractor to help with the aches and pains of pregnancy.
Oh let me count the ways :). But seriously, the office is clean and spacious even with a little kids play area (hello mama's). It's easy to set up appointments, and they are so sincere.
If a family member called me looking for a Chiropractor, without a doubt I would tell them to call Comprehensive Chiropractic! Very knowledgeable and super friendly office!
Dr. Bradley Knox is an excellent health care professional. Extremely knowledgeable and friendly as well. I'm a competitive athlete and I've only been working with him for the last week!!
Are you ready to meet with one of our doctors? Fill out the form below to request an appointment. We'd love to hear from you!